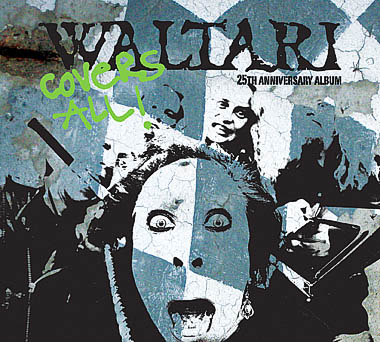 NEW BLOG SYSTEM, KLICK ME!

BELOW ZERO
In stores now in Finland, Sweden, Denmark and Czech Republic
Other countries mailorder "BELOW ZERO" from here:
FINLAND: www.levykauppax.fi
INTERNATIONAL: www.recordshopx.com

More info, track list and full lyrics HERE!
Kärtsy speaks about BELOW ZERO and other things in the FUNCLUB
A choice of songs you can find on myspace.com/waltarimusic
Talk about BELOW ZERO in the FORUM
Reviews:
"ehyt kokonaisuus." | findance.com [fi]
"Waltarin tuotannon tarkastelu ..." | Soundi [fi]
"Kreisihevin sillanrakentajat onnistuvat taas" | Viihde Imperiumi [fi]
"Tuhansien ilmeiden bändinä ..." | Vertigo.CD [fi]

---
---

---
Kärtsy´s new site
Check out www.kartsy.com
---
WALTARI ON MYSPACE - listen to music and make friends!
WALTARI ON YOUTUBE - go, watch and vote!

---
Roope Latvala + Alexi Laiho (Children of Bodom) jamming Waltari Song "MOVE" (YYDD)

---
a few Waltari guitar tabs: http://www.911tabs.com/tabs/w/waltari/
---